Technology Content Creator - Ottawa, ON
We're looking for a content creator that is passionate about business technology to join our team. We need your help to inform and educate businesses and their users around the world on how they can achieve their greatest potential through the use of information technology.
About ALT Consulting
ALT Consulting is an IT firm providing comprehensive, fully-managed IT services and solutions to businesses, agencies, and government organizations across North America. We are a diverse and driven team of talented individuals who are passionate about creating work environments conducive to success – both for ourselves and for our clients.
Success with information technology starts with finding the right tools for the job or industry, and setting these tools up to provide intuitive workflows for the end-user. It is our mission to provide organizations with fast and reliable access to their business data and collaboration tools and to ultimately allow them to work without interruptions due to technology.
About the Role
During a typical day as a Content Creator at ALT Consulting, you'll be working with our marketing and sales team to develop high value written and video content to inform and educate our clients, prospects, and business users on the web on a variety of business technology and Managed Services Provider (MSP) topics. Content pieces will be repurposed and reformatted for the different channels (LinkedIn, Google Business Profile, YouTube, Instagram, Facebook, and TikTok).
At other times, you'll be creating assets and downloadable materials for our sales funnel and process, including email marketing drip campaigns and paid advertising copy.
Each day you will be empowered to be innovative, think differently, and work autonomously while challenging yourself to grow and improve.
Workstation and Office Setup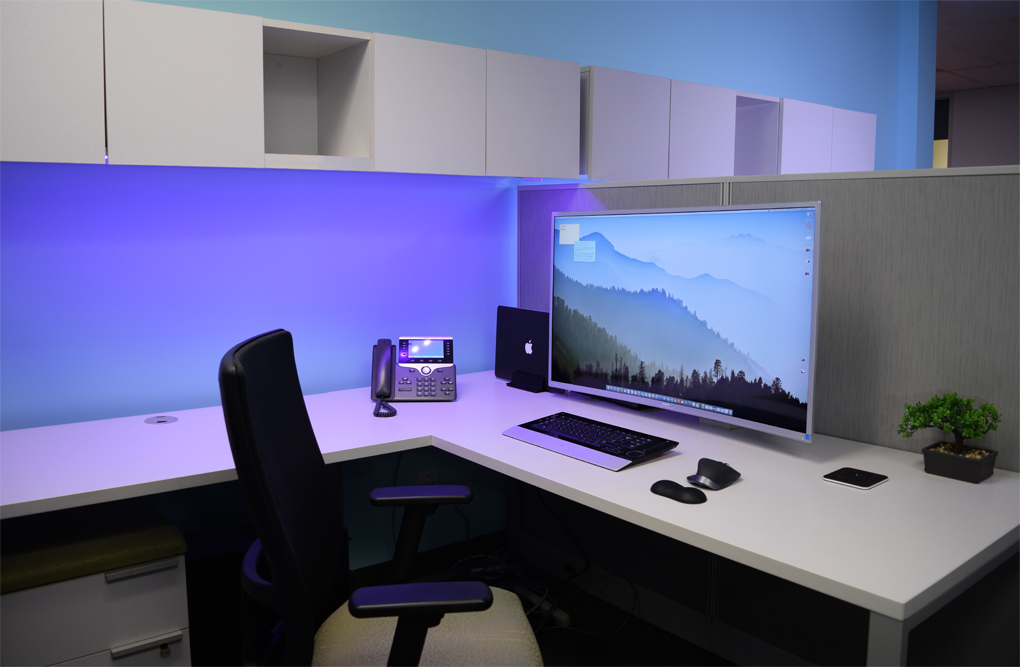 You will be well equipped to handle content creation with your own advanced technology setup. When working from the office, you'll be in your own private workspace, which includes an immersive 40-inch 4K monitor, a MacBook Pro, quality peripherals, and an ergonomic desk and chair.
Responsibilities
Work with the marketing and sales team to brainstorm and develop new topics for content that deliver high value to our target audiences

Conducting in-depth research on industry-related topics in order to develop original content

Collaborate with in-house subject-matter experts to fulfill and fact check technical content

Assisting the marketing team in developing copy for paid advertising campaigns

Work with clients to gather testimonials

Help prepare for and assist in recording podcasts

Interview staff to capture video content

Prepare thumbnails and catchy headlines for social media channels

Create and refine our company/brand voice

Develop detailed and intelligent written resources for clients, prospects, and business IT users

Proofread content for errors and inconsistencies

Edit and polish existing content to improve readability

Creating compelling headlines and body copy that will capture the attention of the target audience

Identifying client, prospect, and business user needs and recommend new content to address gaps in the company's current content
About You
Tech savvy and curious about new technologies

3+ years' experience in a communications, content marketing, or copywriting role

Excellent verbal and written English communication skills with the ability to simplify complex ideas into clear and friendly marketing content

Have a diverse writing portfolio that demonstrates a mastery of English, comfort covering technical subjects, knowledge of content marketing, and web writing best practices

Persistent attention to detail and care for spelling, grammar, syntax, etc.

Ability to work effectively alone as well as in close collaboration with others

Ability to meet deadlines
Considered an Asset
Bachelor's degree in Communications, English, Marketing, or equivalent

Proficiency in Microsoft Office Suite, Adobe Creative Suite

Experience working with a Managed Services Provider (MSP) or a professional services company

Knowledge of how to update and post articles using a CMS (Joomla)

Have a diverse writing portfolio that demonstrates a mastery of English, comfort covering technical subjects, knowledge of content marketing, and web writing best practices

Knowledge and best practices for scheduling and posting content for various social media channels

Experience using Hootsuite and HubSpot (or similar tools)

Comfortable on camera
How to Apply
We're truly interested to learn more about you, so in the cover letter section, please take the time to let us know why you think you would be a great fit for this position.
Also, if you have a portfolio, please include a link.